Jira system consultations on any product-related issues;

Business process analysis to implement it in one of the Atlassian products;

Jira administrator and user training;

Installation and configuration of the Jira system after analysis;

Jira maintenance, audits, and advice on selecting the best plugins;

Data migration from other systems to Atlassian products;

Jira application migration from server version to cloud version;

Creating integrations between Atlassian solutions and third-party solutions.
What is Jira?
Jira is a business process management tool developed by Atlassian for various business teams. With Jira, you can manage any process in any industry. Keep track of current tasks, be aware of those responsible and the overall result of work, and eliminate countless e-mails and notes.
Atlassian has developed several solutions that are simultaneously independent of each other or can work together conveniently to ensure the functionality of business processes from A to Z.
The most popular products are: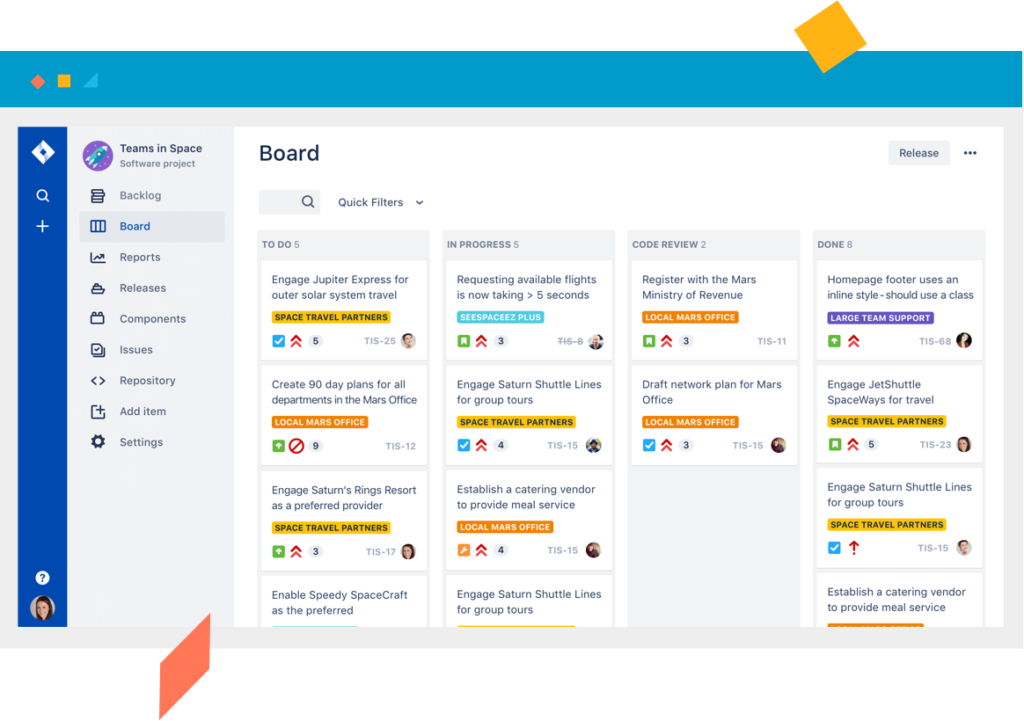 Jira Work Management – is intended for general project management. Easily monitor tasks within a list or bulletin board, calendar, and time zones. Designed for all types of business teams.
Jira Software – Designed for IT teams, includes Agile project management features (KanBan, Scrum boards, and sprints).
Jira Service Managemenet – is intended as a help board for the company's internal employees or external customers.
Confluence – Built as a knowledge base. Great tool for storing project documentation or product requirements documents.
Jira is available as a cloud service for smaller companies or on-premises for larger companies that want to store their data on their infrastructure.
---
Our specialists have the following Atlassian certificates:
Atlassian Certified Jira Administrator for Data Center and Server (ACP-JA)
Atlassian Certified Jira Service Desk Administrator (ACP-JSD)
Atlassian Pro Skills Badge: Advanced Jira Workflows (APB-AJW)
Atlassian Skills Badge: Issue Security In Jira (ASB-ISJ)